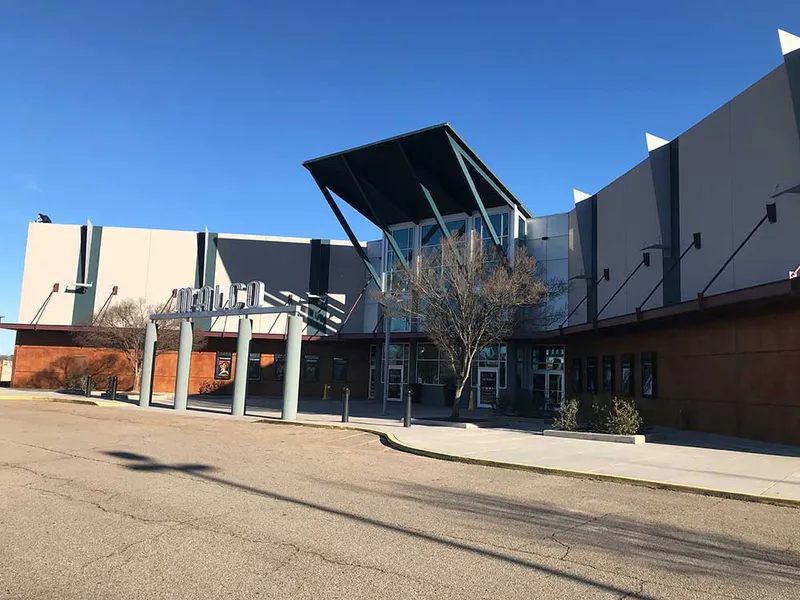 Tupelo Commons Cinema Grill
3088 Tupelo Commons
Tupelo, MS
662-243-0800
Come here often? Click the star to Favorite!
3D

AL

ATMOS

CC

DN

RECL

Showtimes for Sun January 29
Add to Favorite Locations
A Man Called Otto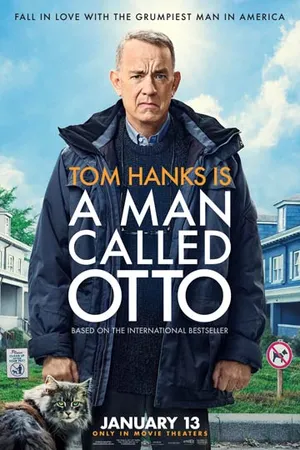 Otto is a grump who's given up on life following the loss of his wife and wants to end it all. When a young family moves in nearby, he meets his match in quick-witted Marisol, leading to a friendship that will turn his world around.
Avatar: The Way of Water (3D)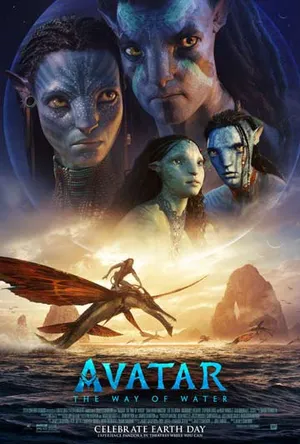 Jake Sully lives with his newfound family formed on the planet of Pandora. Once a familiar threat returns to finish what was previously started, Jake must work with Neytiri and the army of the Na'vi race to protect their planet.
Fear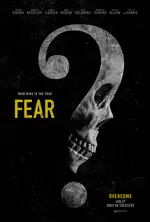 A year into living through a worldwide pandemic, a group of friends gather in the remote Tahoe Mountains, to stay at the 'Historic Strawberry Lodge.' What was supposed to be a much needed getaway and celebratory weekend, quickly turns into a waking nightmare. As the truth about the historic lodge slowly unravels in front of them, this group of friends will be pushed to the brink of survival.
House Party (2023)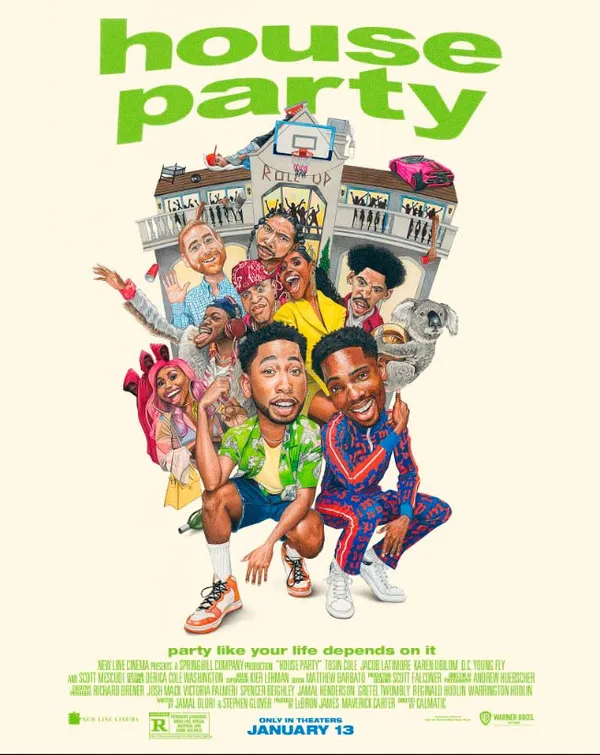 A high school student decides to host a house party while his parents are away. A remake of the 1990 comedy, ' House Party'.
Infinity Pool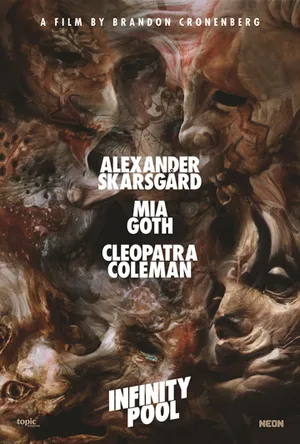 While staying at an isolated island resort, James (Alexander Skarsgård) and Em (Cleopatra Coleman) are enjoying a perfect vacation of pristine beaches, exceptional staff, and soaking up the sun. But guided by the seductive and mysterious Gabi (Mia Goth), they venture outside the resort grounds and find themselves in a culture filled with violence, hedonism, and untold horror. A tragic accident leaves them facing a zero tolerance policy for crime: either you'll be executed, or, if you're rich enough to afford it, you can watch yourself die instead.
Left Behind: Rise of the Antichrist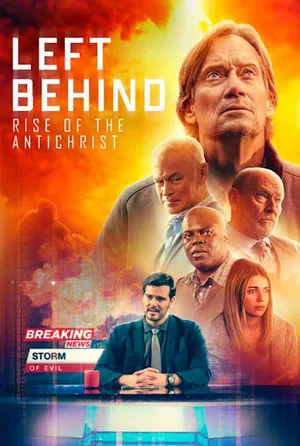 After millions of people vanish and the world falls into chaos, the only light is a charismatic leader who rises to become head of the U.N. But does he bring hope for a better future? Or is it the end of the world?
Special pricing or discounts are not available for this event
M3GAN (Atmos)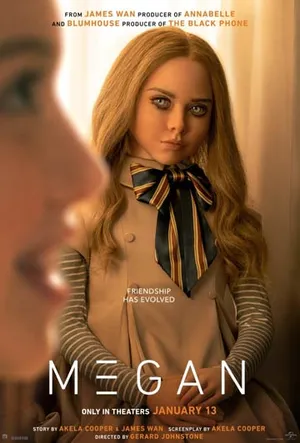 A robotics engineer at a toy company builds a life-like doll that begins to take on a life of its own.
Missing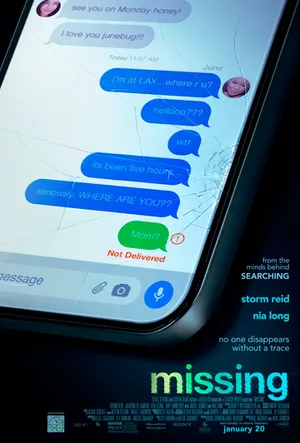 From the minds behind Searching comes Missing, a thrilling roller-coaster mystery that makes you wonder how well you know those closest to you. When her mother (Nia Long) disappears while on vacation in Colombia with her new boyfriend, June's (Storm Reid) search for answers is hindered by international red tape. Stuck thousands of miles away in Los Angeles, June creatively uses all the latest technology at her fingertips to try and find her before it's too late. But as she digs deeper, her digital sleuthing raises more questions than answers...and when June unravels secrets about her mom, she discovers that she never really knew her at all.
Pinkfong Sing-Along Movie 2: Wonderstar Concert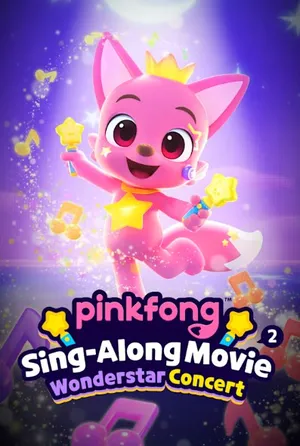 Wonderville's favorite problem-solving duo, Pinkfong and Hogi, assembles a group of friends to produce their first-ever live concert. The crew must learn to come together as a team and compromise as they create the ultimate interactive experience with sing-along lyrics and matching choreography. Pinkfong Sing-Along Movie 2: Wonderstar Concert is a sequel to the movie Pinkfong & Baby Shark's Space Adventure (2020), filled with Pinkfong's most beloved songs, including the global mega-hit, Baby Shark!
Special pricing or discounts are not available for this event
Plane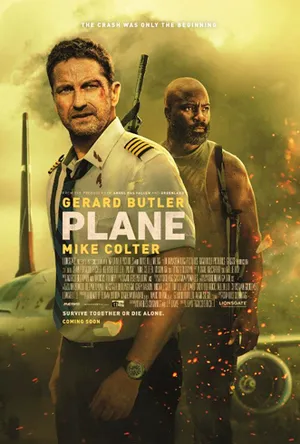 In the white-knuckle action movie PLANE, pilot Brodie Torrance (Gerard Butler) saves his passengers from a lightning strike by making a risky landing on a war-torn island - only to find that surviving the landing was just the beginning. When most of the passengers are taken hostage by dangerous rebels, the only person Torrance can count on for help is Louis Gaspare (Mike Colter), an accused murderer who was being transported by the FBI. In order to rescue the passengers, Torrance will need Gaspare's help, and will learn there's more to Gaspare than meets the eye.
Puss in Boots: The Last Wish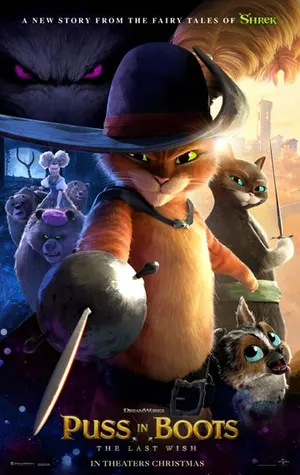 For the first time in more than a decade, DreamWorks Animation presents a new adventure in the Shrek universe as daring outlaw Puss in Boots discovers that his passion for peril and disregard for safety have taken their toll. Puss has burned through eight of his nine lives, though he lost count along the way. Getting those lives back will send Puss in Boots on his grandest quest yet.
Cinema Features
Malco's MXT theatres include 4K laser projection, a giant screen, luxury seating, and Dolby Atmos audio for an extreme movie-going experience

Experience the IMAX difference with heart-pounding audio and awe-inspiring images

Presented in Dolby Atmos for a more realistic and immersive audio experience

Luxury recliner seating available

Presented in 3D

Assisted listening devices are available from the box office

Closed caption displays are available from the box office

Audio Description narration is available