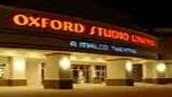 Oxford Studio Cinema
1111 Jackson Ave. West
Oxford, MS
662-236-4962
Come here often? Click the star to Favorite!
AL

CC

DN

Showtimes for Sat April 01
Add to Favorite Locations
A Thousand and One
A THOUSAND AND ONE follows unapologetic and free-spirited Inez (Teyana Taylor), who kidnaps her six-year-old son Terry from the foster care system. Holding onto their secret and each other, mother and son set out to reclaim their sense of home, identity, and stability, in a rapidly changing New York City.
Ant-Man & the Wasp: Quantumania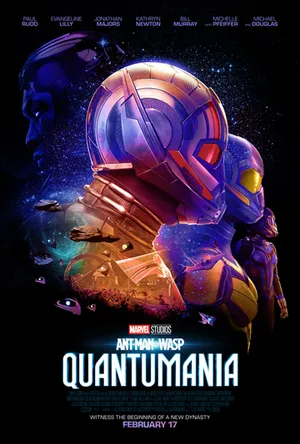 Super-Hero partners Scott Lang (Paul Rudd) and Hope van Dyne (Evangeline Lilly) return to continue their adventures as Ant-Man and the Wasp. Together, with Hope's parents Janet van Dyne (Michelle Pfeiffer) and Hank Pym (Michael Douglas), and Scott's daughter Cassie Lang (Kathryn Newton), the family finds themselves exploring the Quantum Realm, interacting with strange new creatures and embarking on an adventure that will push them beyond the limits of what they thought possible. Directed by Peyton Reed and produced by Kevin Feige and Stephen Broussard, "Ant-Man and the Wasp: Quantumania" also stars Jonathan Majors as Kang, David Dastmalchian as Veb, Katy O'Brian as Jentorra, William Jackson Harper as Quaz and Bill Murray as Lord Krylar.
Cocaine Bear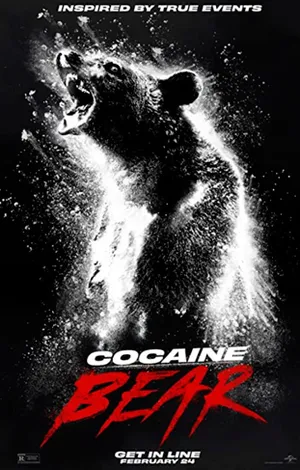 An oddball group of cops, criminals, tourists, and teens converges in a Georgia forest where a 500-pound black bear goes on a murderous rampage after unintentionally ingesting cocaine.
Creed III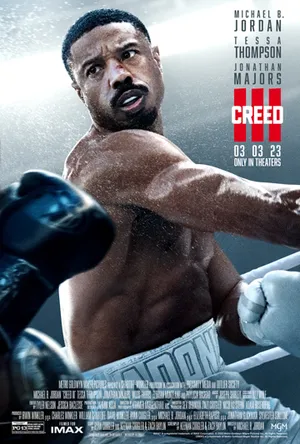 Adonis has been thriving in both his career and family life, but when a childhood friend and former boxing prodigy resurfaces, the face-off is more than just a fight.
Dungeons & Dragons: Honor Among Thieves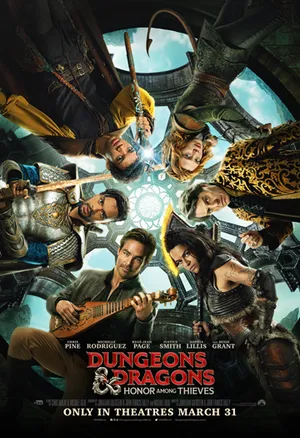 A charming thief and a band of unlikely adventurers undertake an epic heist to retrieve a lost relic, but things go dangerously awry when they run afoul of the wrong people. Dungeons & Dragons: Honor Among Thieves brings the rich world and playful spirit of the legendary roleplaying game to the big screen in a hilarious and action-packed adventure.
His Only Son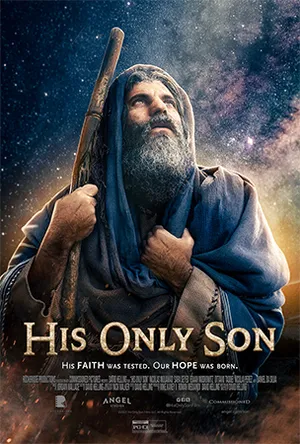 His Only Son recounts one of the most controversial moments in the Old Testament—when Abraham was commanded by God to sacrifice his son Isaac on the mountain of Moriah. While traveling to the place of the sacrifice, alongside Isaac and two servants, Abraham is flooded with vivid memories from the years he and Sarah spent longing for the son they were promised—the son he must now lay upon the altar.
John Wick: Chapter 4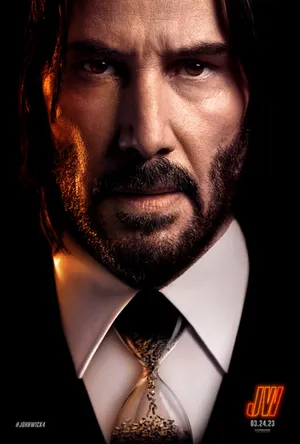 John Wick (Keanu Reeves) uncovers a path to defeating the High Table. But before he can earn his freedom, Wick must face off against a new enemy with powerful alliances across the globe and forces that turn old friends into foes.
Shazam! Fury of the Gods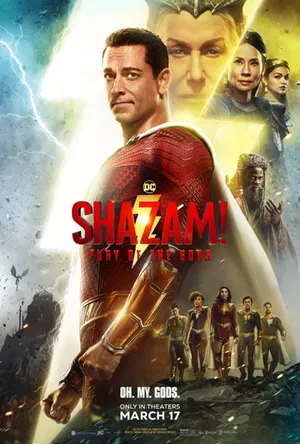 Continues the story of teenage Billy Batson who, upon reciting the magic word "SHAZAM!" is transformed into his adult Super Hero alter ego, Shazam.
Cinema Features
Malco's MXT theatres include 4K laser projection, a giant screen, luxury seating, and Dolby Atmos audio for an extreme movie-going experience

Experience the IMAX difference with heart-pounding audio and awe-inspiring images

Presented in Dolby Atmos for a more realistic and immersive audio experience

Luxury recliner seating available

Presented in 3D

Assisted listening devices are available from the box office

Closed caption displays are available from the box office

Audio Description narration is available