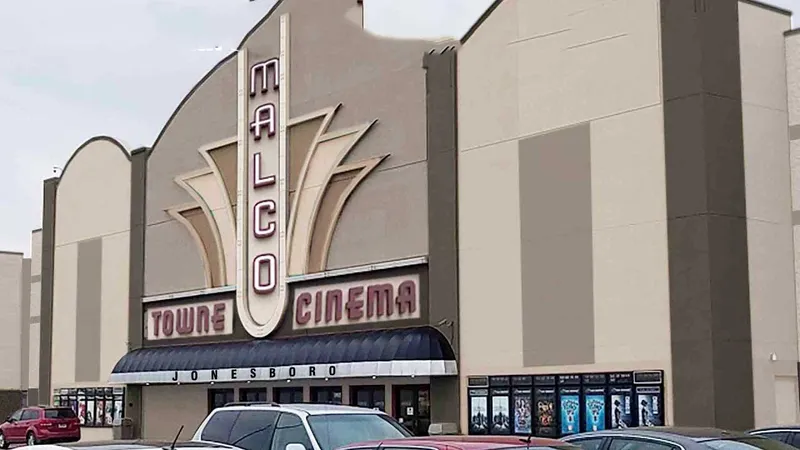 Jonesboro Towne Cinema
2407 East Parker Road
Jonesboro, AR
870-910-5000
Come here often? Click the star to Favorite!
3D

AL

CC

DN

RECL

Showtimes for Tue March 28
Add to Favorite Locations
65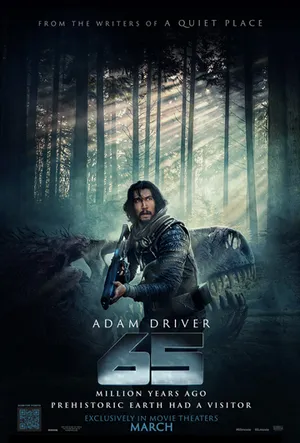 After a catastrophic crash on an unknown planet, pilot Mills (Adam Driver) quickly discovers he's actually stranded on Earth…65 million years ago. Now, with only one chance at rescue, Mills and the only other survivor, Koa (Ariana Greenblatt), must make their way across an unknown terrain riddled with dangerous prehistoric creatures in an epic fight to survive. From the writers of A Quiet Place and producer Sam Raimi.
Ant-Man & the Wasp: Quantumania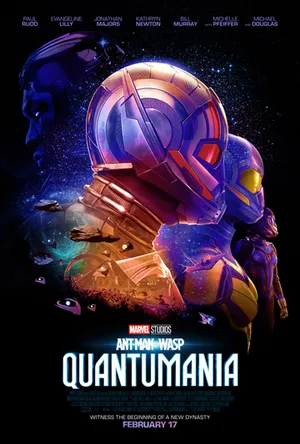 Super-Hero partners Scott Lang (Paul Rudd) and Hope van Dyne (Evangeline Lilly) return to continue their adventures as Ant-Man and the Wasp. Together, with Hope's parents Janet van Dyne (Michelle Pfeiffer) and Hank Pym (Michael Douglas), and Scott's daughter Cassie Lang (Kathryn Newton), the family finds themselves exploring the Quantum Realm, interacting with strange new creatures and embarking on an adventure that will push them beyond the limits of what they thought possible. Directed by Peyton Reed and produced by Kevin Feige and Stephen Broussard, "Ant-Man and the Wasp: Quantumania" also stars Jonathan Majors as Kang, David Dastmalchian as Veb, Katy O'Brian as Jentorra, William Jackson Harper as Quaz and Bill Murray as Lord Krylar.
Avatar: The Way of Water (3D)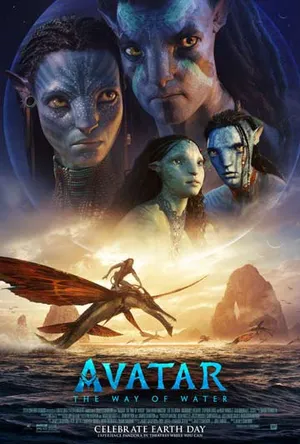 Jake Sully lives with his newfound family formed on the planet of Pandora. Once a familiar threat returns to finish what was previously started, Jake must work with Neytiri and the army of the Na'vi race to protect their planet.
Champions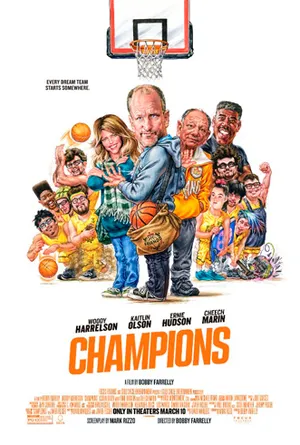 A former minor-league basketball coach is ordered by the court to manage a team of players with intellectual disabilities. He soon realizes that despite his doubts, together, this team can go further than they ever imagined.
Cocaine Bear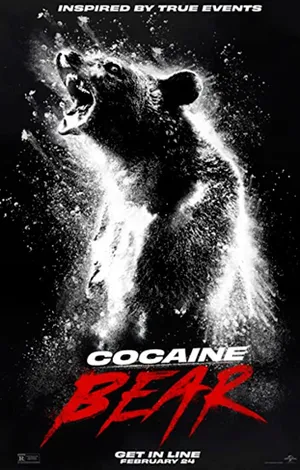 An oddball group of cops, criminals, tourists, and teens converges in a Georgia forest where a 500-pound black bear goes on a murderous rampage after unintentionally ingesting cocaine.
Creed III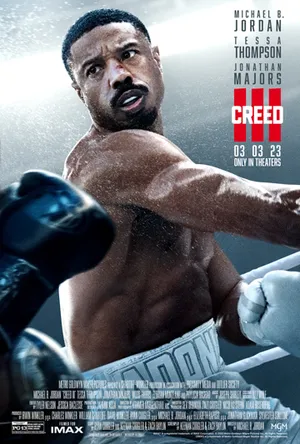 Adonis has been thriving in both his career and family life, but when a childhood friend and former boxing prodigy resurfaces, the face-off is more than just a fight.
Jacir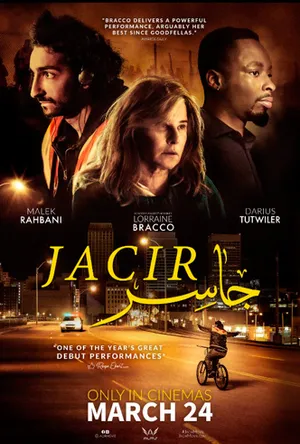 From Aleppo to the Ghetto. JACIR, is a look at the divisiveness of U.S. politics through the eyes of a Syrian refugee (Malek Rahbani) as he faces the hard truth of chasing the American dream on the streets of Memphis. While living in poverty, witnessing social injustice, and dealing with his conservative opioid-addicted next-door neighbor (Lorraine Bracco).
Jesus Revolution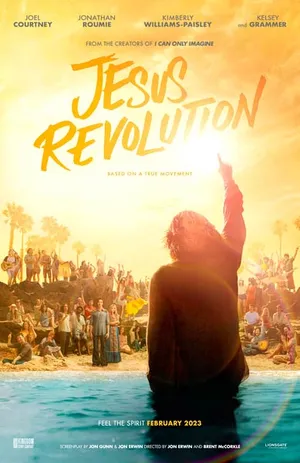 From the Kingdom Story Company and the producers behind I CAN ONLY IMAGINE, Inspired by a true movement, JESUS REVOLUTION tells the story of a young Greg Laurie (Joel Courtney) being raised by his struggling mother, Charlene (Kimberly Williams-Paisley) in the 1970s. Laurie and a sea of young people descend on sunny Southern California to redefine truth through all means of liberation. Inadvertently, Laurie meets Lonnie Frisbee (Jonathan Roumie), a charismatic hippie-street-preacher, and Pastor Chuck Smith (Kelsey Grammer), who have thrown open the doors of Smith's languishing church to a stream of wandering youth. What unfolds becomes the greatest spiritual awakening in American history. Rock and roll, newfound love, and a twist of faith lead to a JESUS REVOLUTION that turns one counterculture movement into a revival that changes the world.
John Wick: Chapter 4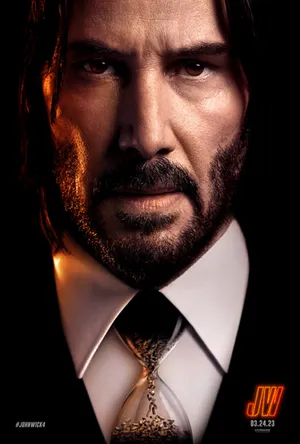 John Wick (Keanu Reeves) uncovers a path to defeating the High Table. But before he can earn his freedom, Wick must face off against a new enemy with powerful alliances across the globe and forces that turn old friends into foes.
My Neighbor Totoro 35th Anniversary (subtitled)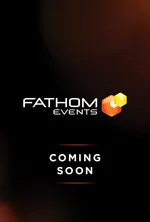 From the legendary Studio Ghibli, creators of Spirited Away and Ponyo, and Academy Award®-winning director Hayao Miyazaki, comes a classic tale of magic and adventure for the whole family. When Satsuki and her sister Mei move with their father to a new home in the countryside, they find country life is not as simple as it seems. They soon discover that the house and nearby woods are full of strange and delightful creatures, including a gigantic but gentle forest spirit called Totoro, who can only be seen by children. Totoro and his friends introduce the girls to a series of adventures, including a ride aboard the extraordinary Cat Bus, in this all-ages animated masterpiece featuring the voices of Tim Daly, Lea Salonga, and real-life sisters Dakota and Elle Fanning, in early roles.
Special pricing or discounts are not available for this event
Puss in Boots: The Last Wish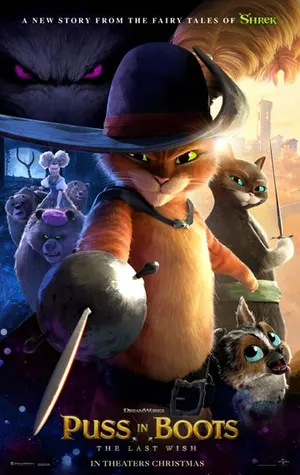 For the first time in more than a decade, DreamWorks Animation presents a new adventure in the Shrek universe as daring outlaw Puss in Boots discovers that his passion for peril and disregard for safety have taken their toll. Puss has burned through eight of his nine lives, though he lost count along the way. Getting those lives back will send Puss in Boots on his grandest quest yet.
Santiago: The Camino Within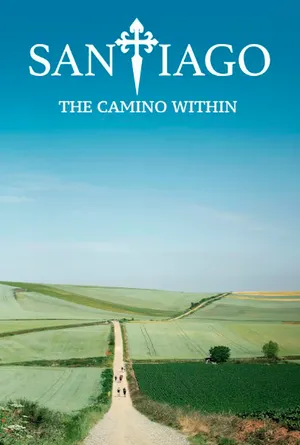 The Camino de Santiago is a well-traversed pilgrimage route dating back to medieval times. Legend recalls that the remains of the Christian apostle St. James the Great were mysteriously discovered at Cathedral of Santiago de Compostela in Spain after having thought to be lost. For centuries, pilgrims have traveled the route, also known as the Way of St. James, for spiritual reasons. This film, The Camino Within, follows pilgrims along this Way. Sharing their stories and profound experiences about how walking the Camino changed them in different ways, viewers will be inspired to experience this pilgrimage as their own interior journey of discovery.
Special pricing or discounts are not available for this event
Scream VI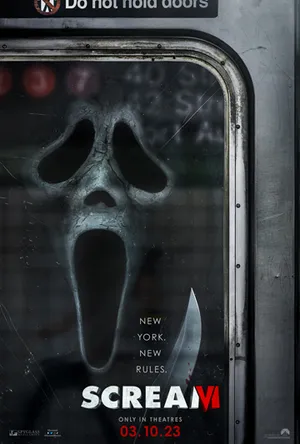 Following the latest Ghostface killings, the four survivors leave Woodsboro behind and start a fresh chapter. In Scream VI, Melissa Barrera ("Sam Carpenter"), Jasmin Savoy Brown ("Mindy Meeks-Martin"), Mason Gooding ("Chad Meeks-Martin"), Jenna Ortega ("Tara Carpenter"), Hayden Panettiere ("Kirby Reed") and Courteney Cox ("Gale Weathers") return to their roles in the franchise alongside Jack Champion, Henry Czerny, Liana Liberato, Dermot Mulroney, Devyn Nekoda, Tony Revolori, Josh Segarra, and Samara Weaving
Shazam! Fury of the Gods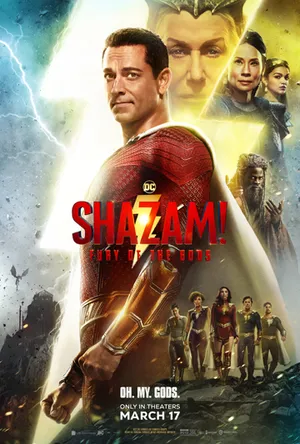 Continues the story of teenage Billy Batson who, upon reciting the magic word "SHAZAM!" is transformed into his adult Super Hero alter ego, Shazam.
The Lost King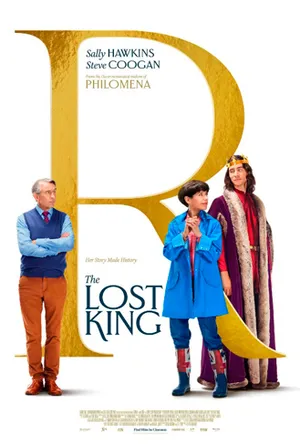 The film stars Sally Hawkins as an amateur historian who believes she found the archaeological find of the century: the lost burial site of King Richard III. It's a feel good film about a middle-aged woman being told that she can't do something, and persevering
Cinema Features
Malco's MXT theatres include 4K laser projection, a giant screen, luxury seating, and Dolby Atmos audio for an extreme movie-going experience

Experience the IMAX difference with heart-pounding audio and awe-inspiring images

Presented in Dolby Atmos for a more realistic and immersive audio experience

Luxury recliner seating available

Presented in 3D

Assisted listening devices are available from the box office

Closed caption displays are available from the box office

Audio Description narration is available