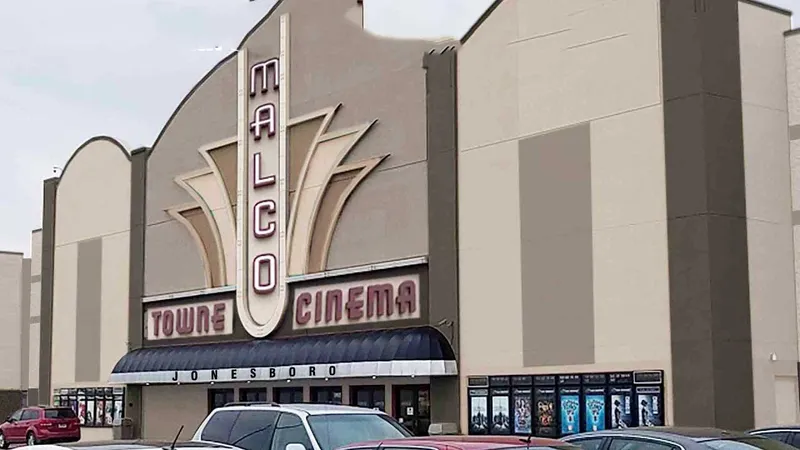 Jonesboro Towne Cinema
2407 East Parker Road
Jonesboro, AR
870-910-5000
Come here often? Click the star to Favorite!
3D

AL

CC

DN

RECL

Showtimes for Wed March 22
Add to Favorite Locations
65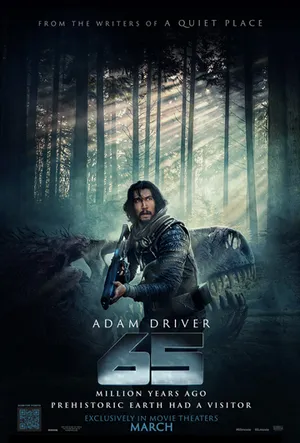 After a catastrophic crash on an unknown planet, pilot Mills (Adam Driver) quickly discovers he's actually stranded on Earth…65 million years ago. Now, with only one chance at rescue, Mills and the only other survivor, Koa (Ariana Greenblatt), must make their way across an unknown terrain riddled with dangerous prehistoric creatures in an epic fight to survive. From the writers of A Quiet Place and producer Sam Raimi.
A Snowy Day in Oakland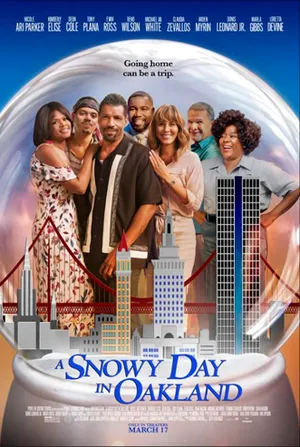 A Snowy Day in Oakland - A magical urban tale about a beautiful psychologist from San Francisco who decides to end a stalled romance with her longtime, high-profile, psychiatrist, boyfriend/business partner. She moves on with her life by opening her own private practice in a vacant, street-front office space in the middle of a small, commercial block located across the bay in Oakland, turning the predominately African-American and psychologically ignored neighborhood on its emotional ear.
Ant-Man & the Wasp: Quantumania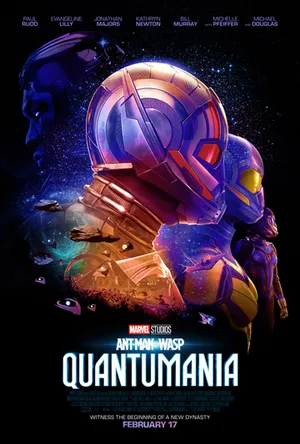 Super-Hero partners Scott Lang (Paul Rudd) and Hope van Dyne (Evangeline Lilly) return to continue their adventures as Ant-Man and the Wasp. Together, with Hope's parents Janet van Dyne (Michelle Pfeiffer) and Hank Pym (Michael Douglas), and Scott's daughter Cassie Lang (Kathryn Newton), the family finds themselves exploring the Quantum Realm, interacting with strange new creatures and embarking on an adventure that will push them beyond the limits of what they thought possible. Directed by Peyton Reed and produced by Kevin Feige and Stephen Broussard, "Ant-Man and the Wasp: Quantumania" also stars Jonathan Majors as Kang, David Dastmalchian as Veb, Katy O'Brian as Jentorra, William Jackson Harper as Quaz and Bill Murray as Lord Krylar.
Champions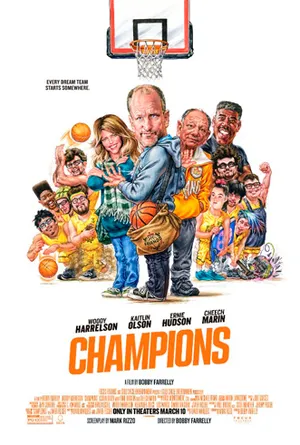 A former minor-league basketball coach is ordered by the court to manage a team of players with intellectual disabilities. He soon realizes that despite his doubts, together, this team can go further than they ever imagined.
Cocaine Bear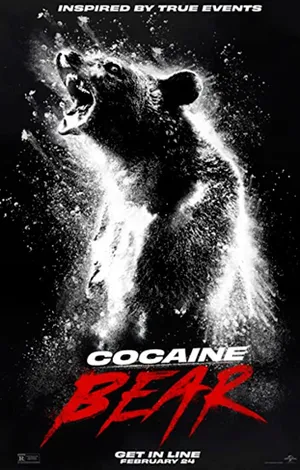 An oddball group of cops, criminals, tourists, and teens converges in a Georgia forest where a 500-pound black bear goes on a murderous rampage after unintentionally ingesting cocaine.
Creed III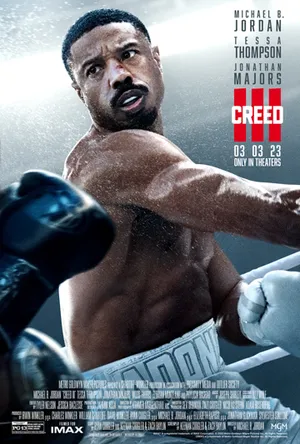 Adonis has been thriving in both his career and family life, but when a childhood friend and former boxing prodigy resurfaces, the face-off is more than just a fight.
Demon Slayer: To the Swordsmith Village (sub)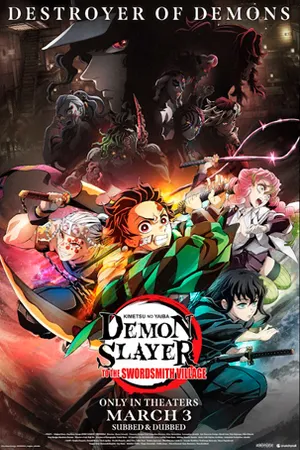 SUBTITLED-After his family is viciously murdered, a young boy named Tanjiro Kamado joins the Demon Slayer Corps in hopes of turning his younger sister Nezuko back into a human. With every mission, Tanjiro grows stronger, along with his unwavering resolve to protect others. Together with his comrades, Zenitsu and Inosuke, along with one of the strongest members of the Demon Slayer Corps, Tengen Uzui, Tanjiro embarks on a mission within the Yoshiwara Entertainment District, where they encounter the formidable, high-ranking demons, Daki and Gyutaro, who had been inhabiting the city for many years. As a fierce battle rages on between the Corps members and the Upper Rank demons, all hope seems lost.
Special pricing or discounts are not available for this event
Jesus Revolution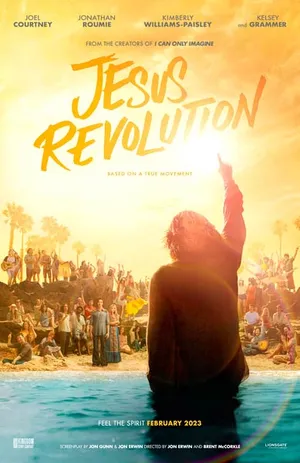 From the Kingdom Story Company and the producers behind I CAN ONLY IMAGINE, Inspired by a true movement, JESUS REVOLUTION tells the story of a young Greg Laurie (Joel Courtney) being raised by his struggling mother, Charlene (Kimberly Williams-Paisley) in the 1970s. Laurie and a sea of young people descend on sunny Southern California to redefine truth through all means of liberation. Inadvertently, Laurie meets Lonnie Frisbee (Jonathan Roumie), a charismatic hippie-street-preacher, and Pastor Chuck Smith (Kelsey Grammer), who have thrown open the doors of Smith's languishing church to a stream of wandering youth. What unfolds becomes the greatest spiritual awakening in American history. Rock and roll, newfound love, and a twist of faith lead to a JESUS REVOLUTION that turns one counterculture movement into a revival that changes the world.
Scream VI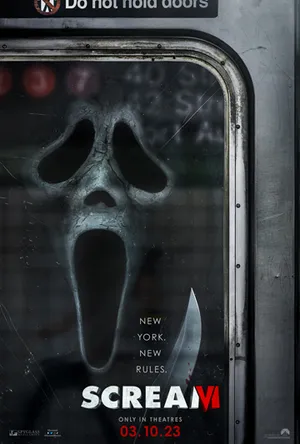 Following the latest Ghostface killings, the four survivors leave Woodsboro behind and start a fresh chapter. In Scream VI, Melissa Barrera ("Sam Carpenter"), Jasmin Savoy Brown ("Mindy Meeks-Martin"), Mason Gooding ("Chad Meeks-Martin"), Jenna Ortega ("Tara Carpenter"), Hayden Panettiere ("Kirby Reed") and Courteney Cox ("Gale Weathers") return to their roles in the franchise alongside Jack Champion, Henry Czerny, Liana Liberato, Dermot Mulroney, Devyn Nekoda, Tony Revolori, Josh Segarra, and Samara Weaving
Shazam! Fury of the Gods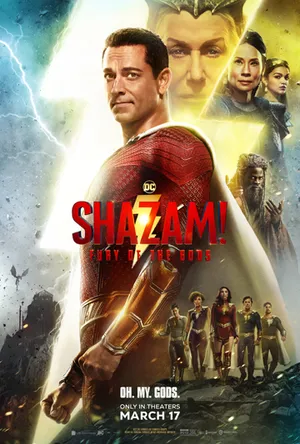 Continues the story of teenage Billy Batson who, upon reciting the magic word "SHAZAM!" is transformed into his adult Super Hero alter ego, Shazam.
Cinema Features
Malco's MXT theatres include 4K laser projection, a giant screen, luxury seating, and Dolby Atmos audio for an extreme movie-going experience

Experience the IMAX difference with heart-pounding audio and awe-inspiring images

Presented in Dolby Atmos for a more realistic and immersive audio experience

Luxury recliner seating available

Presented in 3D

Assisted listening devices are available from the box office

Closed caption displays are available from the box office

Audio Description narration is available