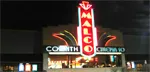 Corinth Cinema
2505 South Harper Road
Corinth, MS
662-284-0934
Come here often? Click the star to Favorite!
AL

CC

DN

Showtimes for Sat April 01
Add to Favorite Locations
65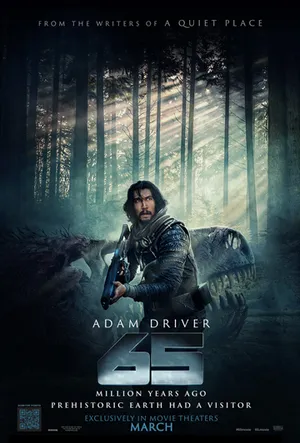 After a catastrophic crash on an unknown planet, pilot Mills (Adam Driver) quickly discovers he's actually stranded on Earth…65 million years ago. Now, with only one chance at rescue, Mills and the only other survivor, Koa (Ariana Greenblatt), must make their way across an unknown terrain riddled with dangerous prehistoric creatures in an epic fight to survive. From the writers of A Quiet Place and producer Sam Raimi.
Creed III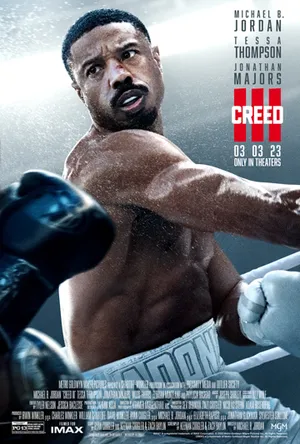 Adonis has been thriving in both his career and family life, but when a childhood friend and former boxing prodigy resurfaces, the face-off is more than just a fight.
Dungeons & Dragons: Honor Among Thieves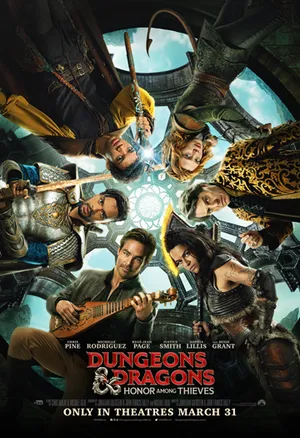 A charming thief and a band of unlikely adventurers undertake an epic heist to retrieve a lost relic, but things go dangerously awry when they run afoul of the wrong people. Dungeons & Dragons: Honor Among Thieves brings the rich world and playful spirit of the legendary roleplaying game to the big screen in a hilarious and action-packed adventure.
His Only Son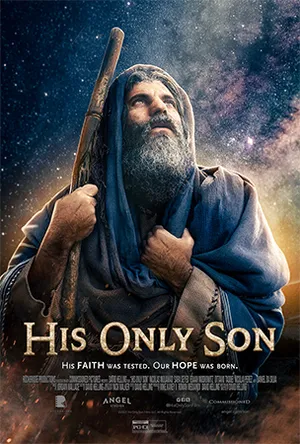 His Only Son recounts one of the most controversial moments in the Old Testament—when Abraham was commanded by God to sacrifice his son Isaac on the mountain of Moriah. While traveling to the place of the sacrifice, alongside Isaac and two servants, Abraham is flooded with vivid memories from the years he and Sarah spent longing for the son they were promised—the son he must now lay upon the altar.
Jesus Revolution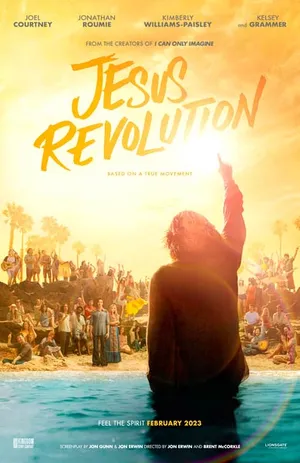 From the Kingdom Story Company and the producers behind I CAN ONLY IMAGINE, Inspired by a true movement, JESUS REVOLUTION tells the story of a young Greg Laurie (Joel Courtney) being raised by his struggling mother, Charlene (Kimberly Williams-Paisley) in the 1970s. Laurie and a sea of young people descend on sunny Southern California to redefine truth through all means of liberation. Inadvertently, Laurie meets Lonnie Frisbee (Jonathan Roumie), a charismatic hippie-street-preacher, and Pastor Chuck Smith (Kelsey Grammer), who have thrown open the doors of Smith's languishing church to a stream of wandering youth. What unfolds becomes the greatest spiritual awakening in American history. Rock and roll, newfound love, and a twist of faith lead to a JESUS REVOLUTION that turns one counterculture movement into a revival that changes the world.
John Wick: Chapter 4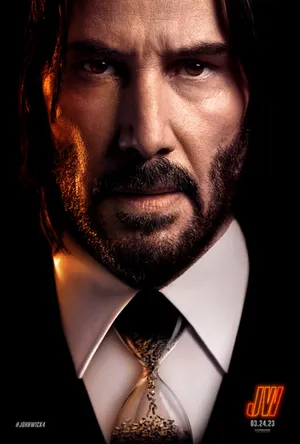 John Wick (Keanu Reeves) uncovers a path to defeating the High Table. But before he can earn his freedom, Wick must face off against a new enemy with powerful alliances across the globe and forces that turn old friends into foes.
Scream VI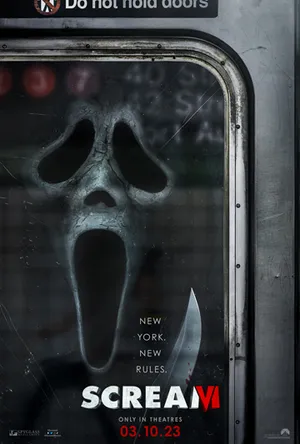 Following the latest Ghostface killings, the four survivors leave Woodsboro behind and start a fresh chapter. In Scream VI, Melissa Barrera ("Sam Carpenter"), Jasmin Savoy Brown ("Mindy Meeks-Martin"), Mason Gooding ("Chad Meeks-Martin"), Jenna Ortega ("Tara Carpenter"), Hayden Panettiere ("Kirby Reed") and Courteney Cox ("Gale Weathers") return to their roles in the franchise alongside Jack Champion, Henry Czerny, Liana Liberato, Dermot Mulroney, Devyn Nekoda, Tony Revolori, Josh Segarra, and Samara Weaving
Shazam! Fury of the Gods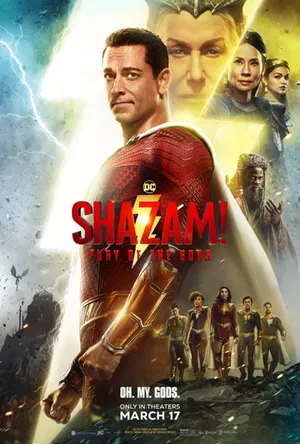 Continues the story of teenage Billy Batson who, upon reciting the magic word "SHAZAM!" is transformed into his adult Super Hero alter ego, Shazam.
Cinema Features
Malco's MXT theatres include 4K laser projection, a giant screen, luxury seating, and Dolby Atmos audio for an extreme movie-going experience

Experience the IMAX difference with heart-pounding audio and awe-inspiring images

Presented in Dolby Atmos for a more realistic and immersive audio experience

Luxury recliner seating available

Presented in 3D

Assisted listening devices are available from the box office

Closed caption displays are available from the box office

Audio Description narration is available