GET MOVIES by TEXT
INVITE FRIENDS / FAMILY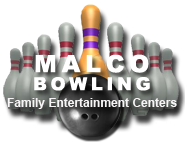 THESE MOVIES ARE ENDING AUGUST 15
AT THE HIGHLIGHTED CINEMA
TAP ON ANY SCHEDULED TIME TO PURCHASE TICKETS
TAP HERE TO RETURN TO MALCO HOMEPAGE
STUDIO on the SQUARE
Them That Follow
Set deep in the wilds of Appalachia, where believers handle death-dealing snakes to prove themselves before God, Them That Follow tells the story of a pastor's daughter who holds a secret that threatens to tear her community apart.
Screen 1



| 1:20 pm | 4:20 pm | 7:10 pm |9:30 pm
WOLFCHASE CINEMA GRILL
LIGHT OF MY LIFE
Parent and child journey through the outskirts of society a decade after a pandemic has wiped out half the world's population. As a father struggles to protect his child, their bond, and the character of humanity, is tested.
Screen 2



| 1:25 pm | 4:20 pm | 7:20 pm
WOLFCHASE CINEMA GRILL
ECCO
A former assassin living a new life in the shadows with his family emerges from hiding to discover the origin of his lethal beginnings.
Screen 3



| 1:15 pm | 4:10 pm | 7:10 pm
RIDGEWAY CINEMA GRILL
Marianne & Leonard: Words of Love
An in-depth look at the relationship between the late musician Leonard Cohen and his Norwegian muse Marianne Ihlen.
Screen 4



| 1:10 pm | 3:30 pm | 7:00 pm
TAP HERE TO RETURN TO MALCO HOMEPAGE