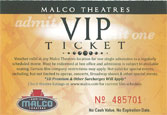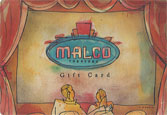 Get Our iPhone App!
Download our app for your iPhone and iPod touch and find out whats showing at your favorite theaters.
Click here to add to your iPhone or iPod!
Malco Goes ANDROID Mobile!

Download our new Malco Android App. Find Movie times quickly, get film info and buy tickets from the comfort of your mobile device.
Click here to download the new Malco Android App
Text Your Movies!
Text the word "malco" to 901.457.0228 to find nearby Malco theaters and whats currently playing at Malco theaters. One can also find what times desired shows are playing… The system is menu driven and will prompt you for city and theatre desired. This system is provided by Malco for free. If applicable,normal there could be normal texting costs charged by wireless carriers.
Give Us A Ring!
The Malco Hotline is your phone connection to Malco movies and showtimes at your favorite theater. In Memphis, give us a call at 901-681-2020.
For all other locations click here .
Friend Us on Facebook!
Stay up to date on Malco movies and Facebook-only specials. To friend us, go to http://www.facebook.com/malcotheatres.
Follow Us on Twitter!
Stay up to date on Malco movies and Twitter. To follow us, go to Folow us on Twitter