Text a theatre NAME to "MALCO" or 62526: And get back a text with Movies & Times.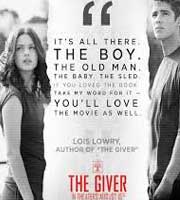 Special Showing
Tuesday - July 29,2014
Glenn Beck's: We Will Not Conform Encore Alt-1
120 Minutes
Rated: NR
Fathom Events and Glenn Beck invite you to experience a night of action against Common Core when Glenn Beck's We Will Not Conform is broadcast LIVE to cinemas nationwide on Tuesday, July 22 with a second showing on Tuesday, July 29.This isn't a typical show - it's an interactive experience and a rare opportunity to make a real difference in America's education system. We Will Not Conform is your chance to not only hear from experts like Michelle Malkin, David Barton, and others but to join LIVE with fellow theatergoers across the country to develop tangible strategies in the pursuit of enacting real change in our schools. By the end of the night, the brainpower, experience, and passion of cinema audiences nationwide will be captured in
More Info... Reviews...
Click times for Online Ticket purchases.
• • Regular Format • •