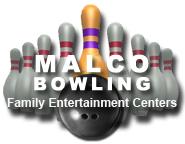 Special Showing
Thursday - August 14,2014
Rifftrax Live: Godzilla Alt-1
150 Minutes
Rated: NR
A LIVE riffing on one of the most frequently requested titles in RiffTrax history from the Belcourt Theater in Nashville, TN. Fathom Events, Sony Pictures and RiffTrax.com® are thrilled to bring Michael J. Nelson, Kevin Murphy, and Bill Corbett of RiffTrax.com back to select cinemas nationwide on Thursday, August 14 LIVE at 8:00 p.m. ET/ 7:00 p.m. CT for a hilarious never-before-seen take on, Godzilla – yeah… the one with Matthew Broderick.The guys have been eagerly awaiting their chance to riff it, so don't miss out as this two-night event will be your only chance to see their wisecracking commentary on the big screen.
More Info... Reviews...
Click times for Online Ticket purchases.
• • Regular Format • •